It seems as if there are blogs all over the Internet that vary completely in topic, but there are niche groups that tend to be more popular than others.
If you're interested in blogging, it's a good idea to choose a niche that is profitable if you want to be successful. The following are four of the hottest and most profitable blog niches for writers and tips on how to embrace them.
1. Cryptocurrency Blogs
Everyone is interested in money, so starting a financial blog is a great idea. You can choose something along the lines of cutting back on expenses and making a smarter budget. If you have banking experience, you can discuss investment options. Determine what your strengths are and use that to determine what financial topics you want to cover.
But do you know what's even hotter than money?
Crypto money!
Starting a blog on cryptocurrency will surely attract some attention and fast as the demand is still rising. It can be as easy as covering cryptocurrency news like CoinFlare does or going a bit more indepth with actual investing tips and tools.
If you are looking for angles to focus on, use Text Optimizer to find semantically relevant topics to cover in your blog: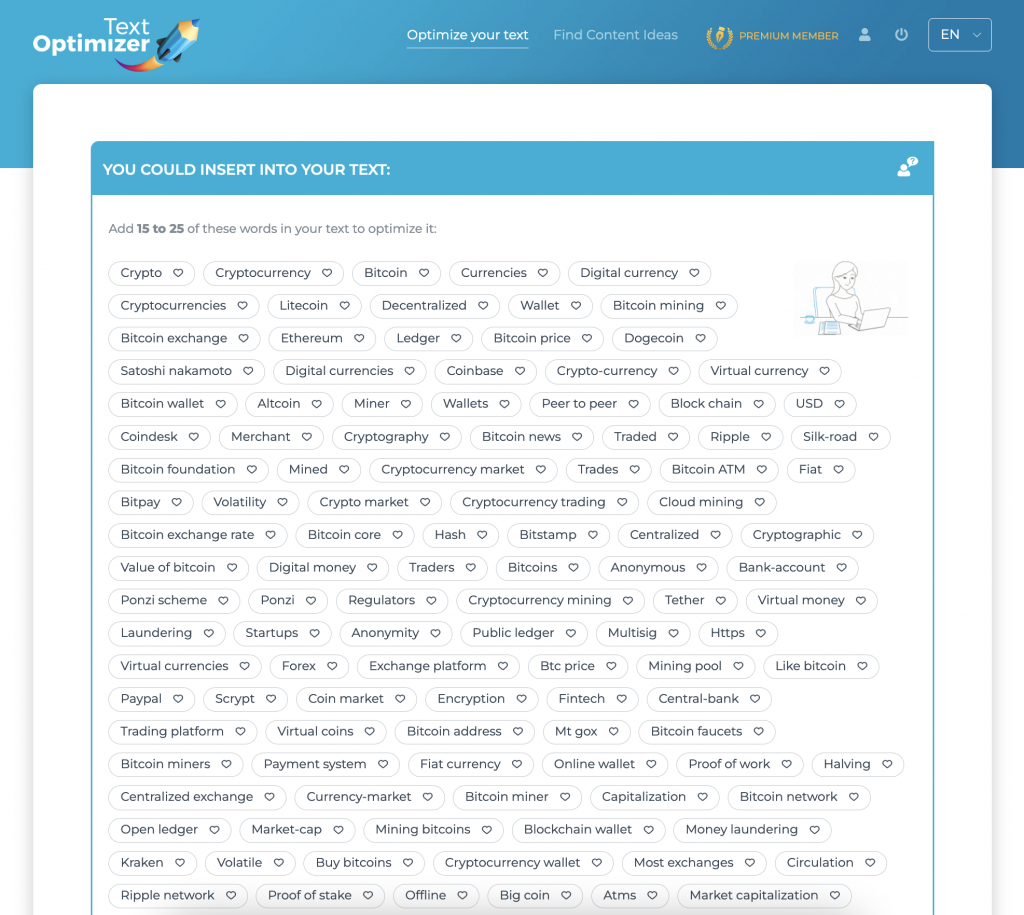 If you want to monetize your blog, selling ad space is a great idea. Banks and investment companies are always looking to market their business or services, and using your blog as a way for these companies to advertise can earn you a great deal of money.
2. Mom Blogs
Mom blogs have gained in popularity over the last few years, and they're one of the most successful niches. Mommy bloggers can talk about a variety of topics, and since parents are always looking for parenting tips, budget tips or fun games and activities to do with kids, these blogs attract A LOT of attention.
If you're a parent, consider starting a mom blog if you feel like you have valuable information to share with others. Do you run your household on a single budget? Do you have a list of great games to do with toddlers? Use this information to start your blog.
If you want to monetize your mom blog, you can do so by becoming an affiliate of major companies, such as Amazon or Target. If you share items on your blog that can be purchased at these locations, you will earn a profit every time one of your readers makes a purchase from your links.
3. Health Blogs
Staying in shape or having a healthy diet is another popular topic for many blog readers, and if you're in the health industry or simply knowledgeable on health-related issues or diets, then a health blog is a great niche for you to enter.
Your blog can focus on health-related issues such as diseases or illnesses, or you can focus on exercises and healthy diet recipes. Either way, you'll have an audience.
Health blogs can be monetized by both ad space and affiliate programs. You'll clearly want your readers to purchase the items and foods that you love, which is where an affiliate program will come in handy.
You will also attract grocery stores, fitness centers and other companies in the health industry that will want to advertise on your site, which is where the ad space can be beneficial.
4. Fashion Blogs
Fashion is always changing, but it's a topic that interests many people. If you have a fashion background or know a thing or two about what's hot and what's not, then a fashion blog is the best niche for you to enter.
Like health blogs, fashion blogs can be monetized best through both affiliate programs and selling ad space. Depending on how knowledgeable you are and how big of a following you have, you may even find some paying jobs as a contributor.
If you decide to start a blog in any of these niches, use this domain finder to find a brand name that is easy and fun to promote!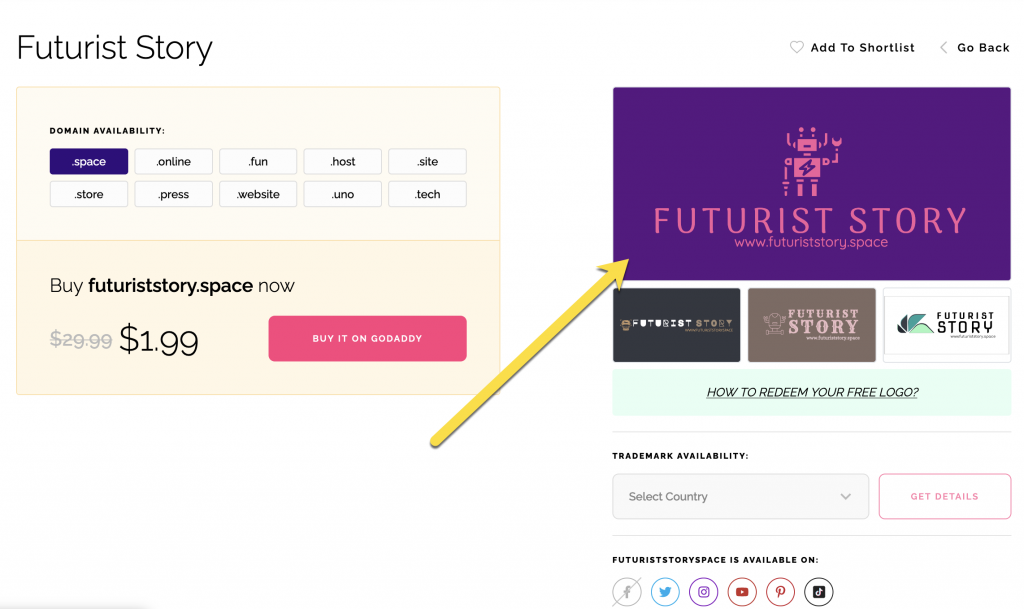 I hope this article inspired some ideas for you to start blogging. Good luck!